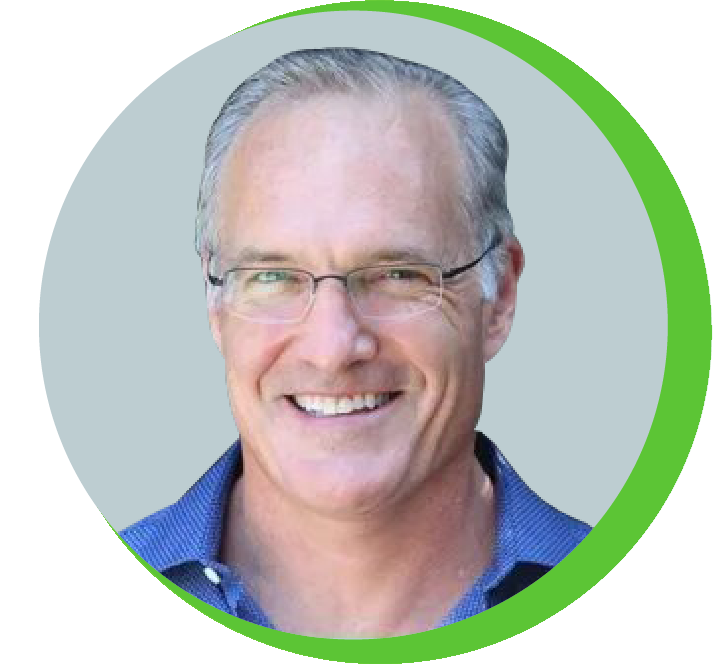 Dr. Timothy Viner, DDS
I was born at Georgetown Hospital, and am a native of Washington D.C. I graduated from St. John's College High School in Washington, DC, and received a Bachelor of Science degree from Wake Forest University in North Carolina. My wife, Dr. Daniela Tudoran, and I both graduated from Georgetown University School of Dentistry in 1990. Following graduation, we were newly married and decided to move to beautiful Boca Raton, Florida. It is here where we started our private dental practice. After having the first of our four children, Dr. Tudoran retired from dentistry to stay at home to raise our 4 children, Tim Jr., Sloane, Cristina and Caelin. In my free time I enjoy Peloton classes, the laidback South Florida beaches, skiing in the winter, and visiting a new local restaurant with my family.
Dr. Daniela Tudoran, The Silent Partner
To make a long story short, I was born in Romania and escaped with my parents at four years old. Upon arriving in the land of opportunities my mother finished her residency in Chicago, and we made the move to the Sunshine State where she started her private practice. I decided to take the Dental Entrance Exam upon graduating from Emory in Atlanta Georgia and the rest is history. While many of you may not have met me, I consider myself to be the "Silent Partner". I am so grateful to have had the opportunity to start a private practice with my husband before retiring to raise our children. Now that my children have grown, some of my favorite moments are spent gathered around the dinner table with a home cooked meal and traveling with my family.
Cheryl, Lead Hygienist
I am a graduate of the University of Connecticut and moved down to South Florida to attend Florida Atlantic University. After graduating from FAU with my Health Administration degree, I decided to continue practicing dental hygiene. I have been a dental hygienist for over 30 years and I love it! My favorite things include spending time with my family, boating, traveling, and food!
Maria, Lead Dental Assistant
I am originally from Bogota, Columbia and practiced for three years as a dentist in Columbia. I moved to the United States in 1995 and for the last 20 years I have been a dental assistant. I love being in the dental field and am very excited to be the newest team member of Viner Dental and admire how Dr. Viner is on the cutting edge of dentistry today. An interesting fact about me is that I started playing volleyball at the age of 8 in Columbia and grew to become a professional volleyball player, representing my country. My favorite place to visit on my time off is Naples, Florida and I hope to someday travel back to Europe again with my family!
Tim Jr, Dental Assistant
My passion for the medical field began when I was sixteen years old assisting my grandmother (Dr. Stela Tudoran) at her practice in Boca Raton. Upon graduating high school, I started working under my father while attending Florida Atlantic University. I graduated with a degree in Biology and have since decided to pursue a career in nursing. Wherever my nursing degree takes me, I hope to take the same values I have learned working with my father and incorporate them with my patients. I am an all-American type of guy who loves spending time at the beach, exploring new places and spending time with my wife!
Emilee, Administration and Treatment Coordinator
South Florida has always been my hometown and I am proud to be a native Floridian. I am a graduate of Florida Atlantic University and started working for Dr. Viner part-time in college. In August of 2020 I officially joined the Viner family and married Dr. Viner's oldest son, Tim Jr. Family is very important to me and I love working for a Doctor who treats every patient as if they were his own family. Aside from spending time with my husband, I love shopping, a well-done charcuterie board and decorating our new home!
Claudia, Office Manager
I was born and raised in Northern California and graduated from California State University, Sacramento with a degree in Communication Studies. I moved "home" to Boca Raton, Florida six years ago and have loved every moment of it! Especially the beautiful beaches! My passion has always been to help others which is why I started working for Viner Dental. If I am not in the office, I am working on various overseas outreach projects with my family or spending time with my niece and nephew!
I moved to Boca a few years ago, and when I tried to find a dentist, no one had a good recommendation. Finally, Dr. Viner was recommended to me. I am extremely pleased with him and his practice. The exam was very thorough. I learned how to floss correctly for the first time ever. No other dental practice has ever taken the time to teach me.

Sara W.
At one appointment, the teeth were extracted and the implants were placed in my upper and lower jaws. A temporary set of teeth was provided while the implants were being securely anchored in my jaw. 6 months later, Dr. Viner installed a permanent handsome set of teeth. I fully endorse and recommend this procedure and Dr. Viner!

Mr. George R.
Dr. Viner and his staff are the best!! Their office is nice, comfortable, and they put one at ease right away. He is very gentle with the kids and me, too! I love the laser, no pain, and no shots! I highly recommend Dr. Viner to anyone looking for a great dentist.

D. M.
Dr. Viner is an excellent dentist. He fixed my two front teeth and they look beautiful and fit perfectly with my other teeth. The dental hygienist is very nice and does an excellent job. The support staff - especially the amazing ladies at the front desk are warm and helpful.

Ty S.
Dr. Viner truly loves the art of dentistry which is why his work is excellent. His techniques are modern and essentially pain free, his office staff is friendly and efficient, and in these scary Covid days, his office is clean and safe. I recommend him wholeheartedly.

Toby T.
They are all very professional and took care of me from start to finish. Dr. Viner and his assistant Tim were very knowledgeable and skillful when helping me with my aching tooth. I will make sure to let my family and friends know where they should go from now on.

Joey A.